Exercise Study Opportunity for Women with or without Eating Disorder's (ED)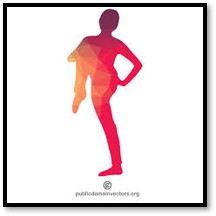 The purpose of this study is to investigate the effects of persistent driven exercise on Eating Disorder Treatment. 
How to sign up…
Click This Link to Complete our Online form…
OR
Email us at embarklab@psychiatry.wisc.edu 
You may be eligible if you are…
Female between 16-22 years old 
Meet the criteria for DSM-5 Eating Disorder OR have no history of Eating disorder
Physically healthy to exercise and cleared by your doctor to participate
Free of major medical conditions
Stable for Outpatient Treatment
Speak and understand English
What is expected of participants?
Complete a preliminary online screening.
4 (1 virtual & 3 in-person) visits to the UW Psychiatry Department (WisPIC) for computational and exercise tasks.
Complete interviews, questionnaires, behavioral tasks, and food-challenge tasks. 
Refrain from eating for about 4 hours before scheduled visit.
Exercise for 30 minutes.
Provide blood samples.
Wear an accelerometer for 7 days.
The study does NOT involve radiation, medication, or overnight visits.
Participants can earn up to $200 for completing all study visits.